WE WILL CLOSE FOR THE SEASON ON SEPTEMBER 15, 2023.
WE WILL SEE YOU IN MAY 2024
We were finally able to get back up to Alaska and re-open the RV park after a 2-year absence.
UPDATES: We now have water to all open spaces. We also have the outdoor restrooms up and working. Next on the list are the laundry and the showers, as we are getting ready to rebuild the buildings.
Please stop at the Momentum 5th wheel at the beginning of the park for registration. We do not have an office building to check-in at the moment.
* Watch the video of the devastating effects of the wildfires ravaging through the area in 2019.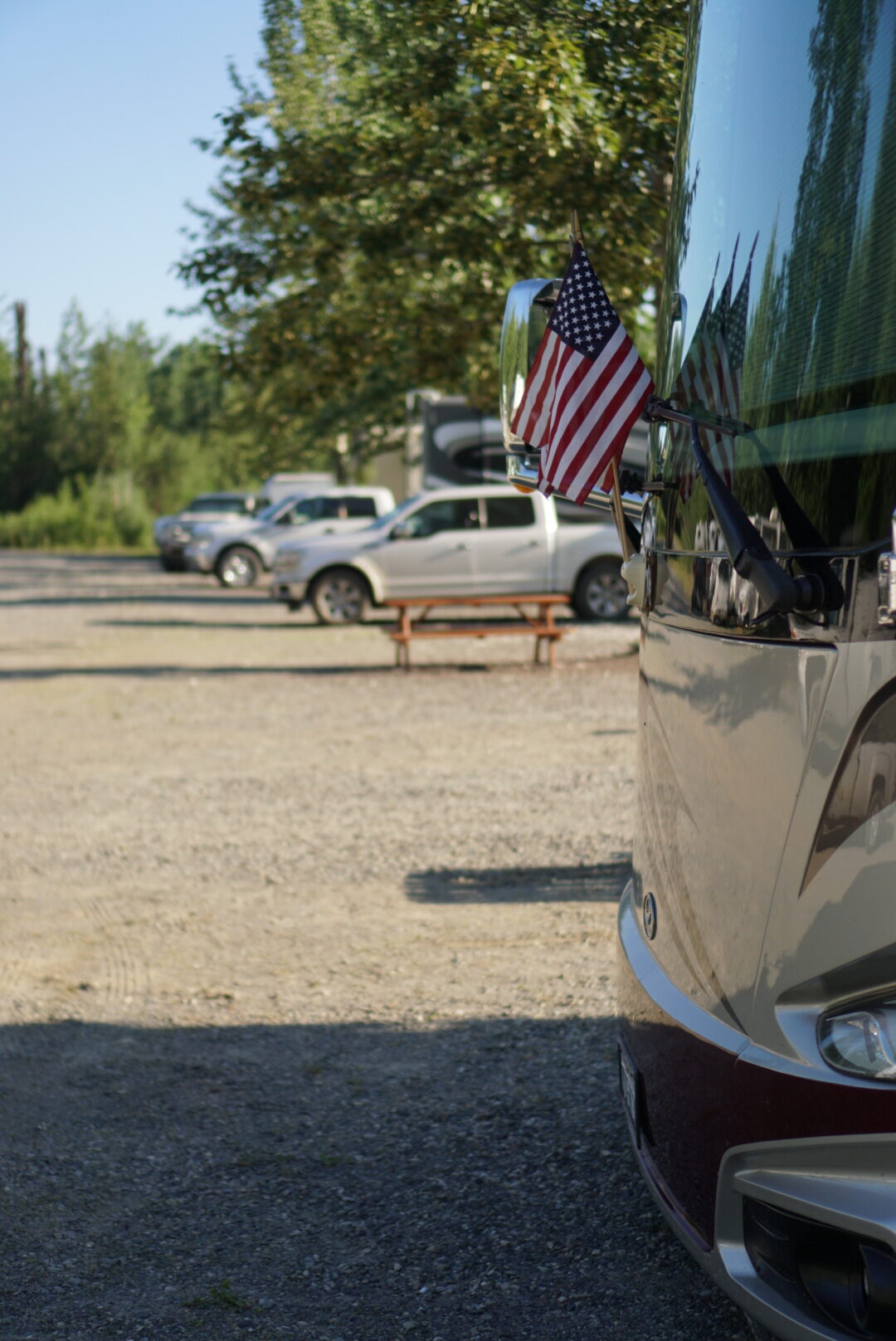 Rates & Reservations:
Electric Only $ 30.00
Electric and water (or) sewer $ 35.00
Electric, sewer and fresh water tank fill (for entire stay) $ 40.00
Dump only (no stay) $ 10 fresh water tank fill $ 5.00 additional
WiFi is included in all overnight stays
** 50 Amp service is available at select sites for a $ 5.00 surcharge (per day) **
You can either call us for a reservation, or just drop in. We would greatly appreciate your business and hope to see you soon !! If you have any questions or need any more information, you can call us at 907-495-6300